~ A PF and JP research project…
PF came to me today with this story & I was dumbfounded because we both had thought after two years they would never open. We tried to attended the protests in regards to the buidling of these mosques, but unfortunately schedules conflicted. Here is what we found.
A federal judge ruled they have a right to occupy their newly built mosque, overruling a county judge's order that was keeping them out.

The Islamic Center of Murfreesboro sued Rutherford County on Wednesday and asked U.S. District Judge Todd Campbell for an emergency order to let worshippers into the building before the holy month of Ramadan starts at sundown Thursday.

Federal prosecutors also filed a similar lawsuit.
NOTE: THIS is the 'only' video or image I could find on Judge Campbell. Not only will they most likely open tonight for Ramadan, but they will likely stay open!
Mosque opponents alleged that didn't constitute adequate public notice given intense local interest in the mosque, and they filed suit against the county. But in court arguments, opponents made clear they also objected to the practice of Islam: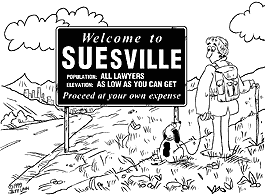 Their attorney, Joe Brandon, said he wasn't surprised that the U.S. attorney got involved and reiterated his view that public will was circumvented.

"You don't throw a lawsuit like this together overnight," he said. "So, clearly, it's something they've been planning for some time."
NewsChannel5.com | Nashville News, Weather
Meaning the DOJ is at it again.
The future of the mosque had been in question since May, when a local judge overturned the county's approval of the mosque construction. This month, he ordered the county not to issue an occupancy permit for the 12,000-square-foot building.
Campbell ordered the county to move ahead on approving the mosque for use, although it wasn't immediately clear if that could happen by Thursday. Final inspection of the building is required.
He said Campbell's ruling means a lot to Muslims in Tennessee and their supporters.

"I think this is an opportunity for us all to celebrate the freedom and liberty that, in fact, exist in America and to teach our young people to believe even more in the U.S. Constitution," he said.
PF responded to this quote: Do they want their Sharia Law or do they want the Constitution?! I say whichever they use at the time.
So having recalled Judge Campbell's name from years of being a 'Freeper', I wanted to make this not only about the mosque opening but mostly about CHIEF Judge Todd Campbell. Whom I suspect did this at the behest of Holder's DOJ and questionable integrity of having been appointed by Clinton back in 1995. I want to tell you PF and I ran into hours of dead ends in many different searches. It's like Judge Campbell became a 'ghost' today after his ruling yesterday.
Here IS what we found.
* Campbell is a longtime supporter and aide of former Vice President Al Gore, Campbell worked in private law practice in Nashville, Tennessee from 1982 until 1993. He worked as the deputy campaign manager for legal affairs and the treasurer of Gore's presidential campaign committee from 1987 until 1988, and he also worked as legal counsel to the personnel department during Bill Clinton and Al Gore's 1992-1993 presidential transition. In 1993, Campbell took a job working for Gore as Deputy Counsel to the Vice President and director of administration. From 1993 until 1995, Campbell served as Counsel to the Vice President and director of administration. He then worked briefly in private practice in Nashville in 1995.
Ironically, he was born not far from Obama's Chicago, in Rockford, IL. On June 27, 1995, President Bill Clinton nominated Campbell to be a judge on the United States District Court for the Middle District of Tennessee to replace Judge Thomas A. Wiseman, Jr., who had taken senior status. The United States Senate confirmed Campbell in a voice vote on December 22, 1995, and he received his commission on December 26, 1995. Campbell became the Middle District's chief judge in 2005
The congregation (weird term for islamic society) is being represented by The Becket Fund for Religious Liberty and local civil rights attorney George Barrett. The lawsuit filed in federal court in Nashville alleges violations of federal law and the constitutional guarantees of freedom of religion and equal protection. His law firm concentrates a significant part of its practice on class action litigation, including cases involving violations of federal securities law, ERISA, federal antitrust law, state consumer and antitrust law, and employment discrimination.
Another link to the Obama administration? Federal antitrust law. In the July 9th issue of Washington Post it talks of Obama's having the Justice Department's "secret weapon" on antitrust AKA Gene Kimmelman, :
Since his appointment in August 2009, Kimmelman has kept a relatively low public profile but has been one of the department's most influential antitrust policy makers. Some liberals say Kimmelman helped revitalize a division that had grown soft under President George W. Bush. But industry officials and some conservatives say the department's recent antitrust actions exemplify the Obama administration's lack of business understanding.
In Closing:
Something is really wrong and it is apparent the DOJ and Obama have their dirty fingers in this. Their is a connection 'somewhere'. Does it lie in Obama truly being a muslim? Does it lie in the DOJ influencing this outcome? Or did it start back with Bill Clinton in 1995 and JUST see the culmination of destroying our country in today's political administration? They have been out to DESTROY AMERICA BY DESIGN .
From 2010:
Americans are finally waking up, from all walks of life and across the political spectrum. We are beginning to recognize the false Right-Left paradigm which has stripped us of our precious Liberties. When we UNITE as one people we are a force that cannot be stopped. Liberty is an idea whose time has come. Congress now has a 12% approval rating, while Constitutionalist patriots like Texas Congressman Ron Paul have earned an 84% approval rating. We have truth on our side. We have honor on our side. We have the Constitution and the Bill of Rights on our side. All that remains is for us to stand up together, reclaim our birth right and take our country back from the Oligarchy that is in the process of gutting it. This is your Wake up Call!
~ JUST Sayin'…
My feelings are best summed up in a rant I posted in September of 2010:
~So let me get this straight? islam is peaceful. islam is peaceful. islam is peaceful. They bully us when we object to them backing us into a corner & their attempts at indoctrinating sharia law on us. Their is a pattern here friends. And personally I am sick and tired of it! They look for ANY & ALL reasons to threaten us with violence, but attempt to browbeat us, when we don't want their GZ mosque? But hey cry foul when a pastor in FL wants to burn a quran? Something is VERY wrong with what has happened in our country! Nine times out of ten people, these fools are not even American citizens! I will NEVER take their bait! I will NEVER submit! I guess that means they will put me on their hit list'S' because thats how they treat women. They can kiss my red, white , blue & American Polish wide arse! I was told long ago "God don't like Ugly!". All they can hope for is Allah. I'm right with MY God, HE is true!
Reference:
Murfreesboro residents have fought the mosque for two years. They say local Muslims favor Islamic law over the Constitution.