I decided while many are publishing the events of 9/11/2001, I want to honor those from that day and how they have survived since that day. ~JP
Please take whatever time you need to remember them all


The heroes and victims of 9/11 – 2,976 men, women, and children
Nine years have passed since Al Qaeda orchestrated the deadliest attack ever on U.S. soil, claiming nearly 3,000 lives.

But reports from the New York State Health Department suggest the carnage may not have ended that day.

More than 800 responders to the World Trade Center ruins have died — some, advocates say, from illnesses related to their heroic efforts. One advocate says the actual total of deaths is likely higher — and growing.

The data is a sobering reminder of the human toll that the tragedy is still taking as the nation prepares to mark the ninth anniversary Saturday of the 9/11 attacks.

According to the New York State Health Department, 836 responders have died as of June 2009, the most recent year of data available.

9 Years Later, Nearly 900 9/11 Responders Have Died, Survivors Fight for Compensation
Nine years have now passed since the horrific terrorist attacks on September 11, 2001. And it is almost impossible to believe that nine years later the heroes of 9/11 who selflessly risked their own lives to save others are still not getting the health care and treatment they deserve. Congress has an undeniable moral obligation to provide care for the community survivors and first responders at Ground Zero, and we must not allow another anniversary to pass before we act.

As we mourn the darkness of thousands of innocent men and women who lost their lives, we must also honor the shining light created by the tens of thousands who came to their assistance. We as a nation saw greater acts of heroism than we could ever have imagined: first responders from all over New York and all over the country came to Ground Zero to save innocent lives, provide proper burial for lives that were lost, and assist in the enormous effort to clean up and recover from that devastating attack on our nation.

The responders and survivors living in the area were told by the federal government that the area was safe. They removed debris and recovered victims with little to no safety equipment to protect their lungs from the toxic ash that invaded Ground Zero for months. And they tried to return to their normal lives as best they could because that was what our nation asked them to do.

Now, years later, tens of thousands of these Americans are sick and dozens, perhaps hundreds, are dying.

Every day, first responders, firefighters, construction workers, and innocent men, women and children are facing life-threatening health ailments linked to the toxic debris from the attacks. Some of the brave 9/11 workers and community survivors that I have had the privilege of meeting are suffering from chronic coughing, serious health conditions, and terminal illnesses. Mothers and fathers have described to me the horrible asthmatic conditions of their children who were enrolled in day care near the World Trade Center.
Nine years later, families to mark 9/11 anniversary

September 10, 2010 By CAROL POLSKY carol.polsky@newsday.com

Nine years later, the sharp edges of grief are somewhat blunted and the Ground Zero pile replaced by the frenetic activity of rebuilding.

Families will gather Saturday morning across the street from where their loved ones perished on Sept. 11, 2001. As they do every year, they will mark with silence the moments the towers fell. They will listen as 2,752 names are read.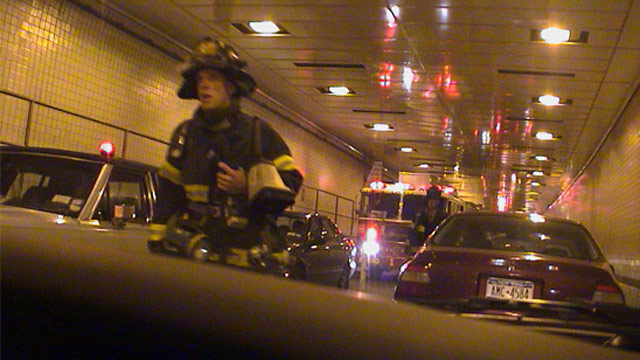 Nine years after 9/11, a photo provides some peace
Family and friends gathered on September 10, 2010 to honor 15 firefighters lost from the "Pride of Midtown" firehouse in the 9/11 terrorist attacks.

NEW YORK (1010 WINS/WCBS 880/CBS 2) – Mothers who grieve their sons, wives who miss their husbands, and children who never knew their fathers gathered Friday to honor firefighters who died on 9/11.

Tears flowed at the Engine 54 firehouse, also known as the "Pride of Midtown," on Eighth Avenue at 48th Street, reports CBS 2′s Dana Tyler.

Family members of the 15 firefighters who died on September 11, on-duty from Engine 54, Ladder 4 and Battalion 9, gathered for a special honor. Individual portraits were presented by a nonprofit organization called "Hero Portraits Incorporated."

The off-duty battalion commander that day remembers his fallen comrades.

"They did not die in vain," retired Battalion Chief Joseph Nardone said. "They gave hope to those poor souls who were trapped above the flames, if just for a few minutes."
~Originally by Curtis Mayfield